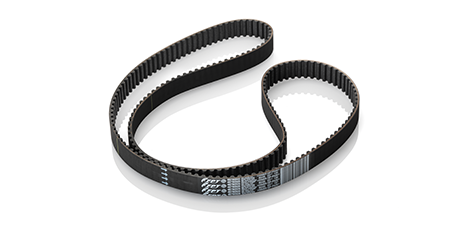 TIMING
A vital organ for your car's engine, the timing system synchronises the opening and closing of the intake and exhaust valves.
The timing is one of a set of components that regulate the passage of air-fuel and combustible gas mixture.
There are two types:
With a toothed belt (in rubber), which synchronises the engine drive shaft movement with that of the camshaft, transferring it to other components too, like the water pump.
With a chain (with rollers), with the same characteristics but stronger, more precise and longer-lasting.

TOOTHED BELTS
For an engine always in synch with your performance
A PERFECT MECHANISM THAT WORKS FOR YOU
Ability to withstand tensile load
Capable of resisting high temperatures
Made in ever more resistant materials, like nylon, neoprene and fibreglass, this type of belt is toothed on the inner part. Each tooth is shaped to perfectly match the camshaft pulley and the crankshaft.
Toothed belts have several advantages: they do not require lubrication and are notably quiet as there is no contact between metal parts.
Remember that they must never be folded, twisted or forced because they contain fibreglass that could be damaged if subject to stress. Having it checked regularly is fundamental to preventing its accidental breakage, causing damage to the engine.
THEY GIVE YOU
Absence of its own lubrication circuit and related maintenance
Low sound level even at sustained speeds

ROLLER CHAIN
For a precise, efficient engine, always at top performance
A COMPLEX SYSTEM FOR A RELIABLE ENGINE
Greater strength and durability
Significantly lower wear
The roller chain has the same functional features as the toothed belt except for the means with which the timing shaft pulley motor was made.
It consists of numerous pairs of blades connecting inside and out, whose structure is designed to support great transmission efforts.
This means regular lubrication, if you keep up with your servicing, it will perform wonderfully and last longer over time.
THEY GIVE YOU
Maximum precision in performance
Greater durability over time

SERVICE BELTS
For a timing system tailored to efficiency
TIMING'S SECRET INGREDIENT
Ability to maintain the perfect balance between components
The belt performs a fundamental role in the timing because it creates the ideal conditions so the alternator and climate control compressor work better. Sometimes it also controls the coolant pump when this last is not directly connected to the timing belt. It is a very important element for the entire system to work, and its effectiveness needs to be checked periodically and replaced in case it is worn.
THEY TREAT YOU TO
Maximum reliability in engine performance
The timing system is a team that always travels together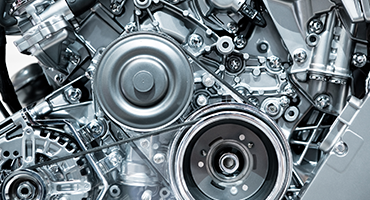 Success is achieved through teamwork
When you have your timing system serviced, remember that it is a system where all the components have a fundamental role they support daily stress in unison. This is why we have designed the Timing Kit , a complete offer that provides complete replacement of the belt, coolant pump and all components involved in the intervention.
To guarantee optimal maintenance at low costs.
The Fiat Dealership personnel will know what solution to recommend that will best suit your needs.
The timing system is a team sport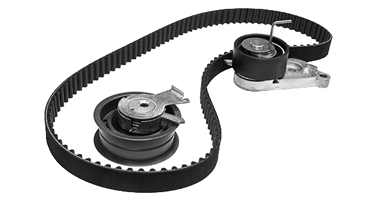 A heart that never beats by itself
If the service belt is damaged, all organs stop working and its breakage entails the risk of fragments getting into the pulleys, causing serious issues for the whole system. You must have it checked regularly and replaced according to the instructions in the User and Maintenance Handbook.
There's the timing chain too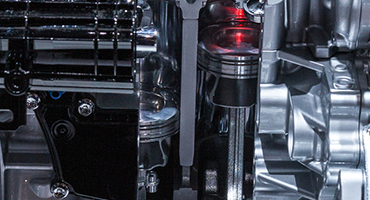 Belt or chain? That is the question.
Not all cars have a timing belt. Some models come with a timing chain. If your car has the kind of follow-on maintenance and replacement schedules that are completely different, see the dealership you trust or Fiat Dealerships to agree on a plan.
Never be late for an appointment with servicing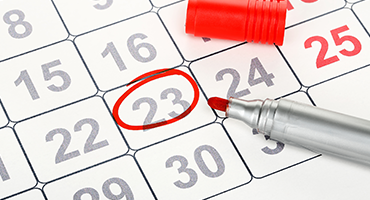 An ounce of prevention is worth a pound of cure
The timing belt is subject to continuous stresses and mechanical strains, and to high temperatures under the bonnet. If it breaks, this may cause serious, and sometimes irreparable, damage.
This is why we strongly advise you to scrupulously stick to the mileage and temporal expiry dates that can be found in the User and Maintenance Handbook, and always seeking qualified professionals for help.

Check out our range of original accessories
Enter the model of your car and discover our range of Fiat original accessories.

Locate your nearest Fiat dealer
Do you have questions about our conditions? Discover your nearest Fiat dealer and book an appointment.