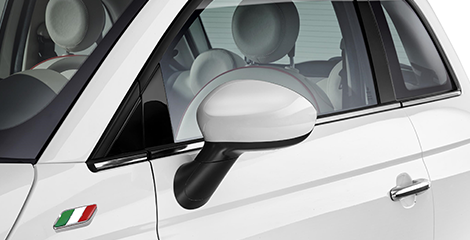 REARVIEW MIRRORS
Maybe you don't know that an original mirror is subjected to more than 100 different types of operating, environmental and durability tests.
Today, innovation and research have breathed life into mirrors that offer you ever more sophisticated accessory solutions with truly surprising functions.
Temperature sensors, glass heaters, electric lowering, directional signal integration, position memory: these are just a few of the distinctive elements they feature.
Covers have become a style element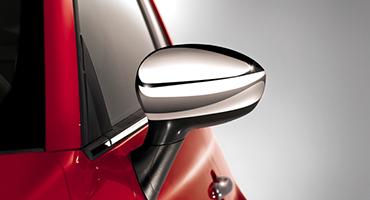 When talking about design, the devil is in the details
When talking about design, the devil is in the details
From simple, functional items, rearview mirror caps have become an essential part of a car design. Nowadays you can choose covers in different chromes, materials and finishes to personalise your car's line and style the way you like it. To discover our range and choose the cap for you click here
Misting is a distant memory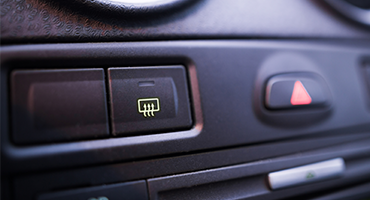 The warm reflection of safety
For some time now, rearview mirrors have had a heating structure that eliminates all risk of misting or the persistence of ice on the mirror surface and restores full visibility in a few minutes. You can activate this function directly by using the thermal rear window button.
A complete kit or just a Part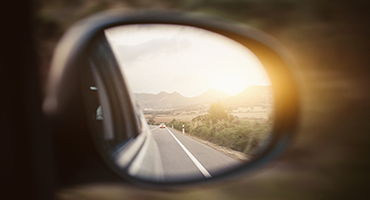 All the parts you want to put it all together
The original rearview mirrors distributed by Mopar® are available as both complete and as individual spare parts. You can ask separately for the reflector, the cap or the badges, according to your needs, and the repairs that you have to have done, at the Authorised Fiat Dealership.
THE MIRRORS REFLECT BETTER IF THEY ADHERE TO THE LAW
Even rearview mirrors have to be approved
Original rearview mirrors, like all the other products, are approved by the Ministry of Transport, which certifies the safety requirements, the image quality and its behavior in case of a collision. If you have to replace them, contact the Fiat Dealership and always choose MOPAR® Original Parts that guarantee the same effectiveness as those that were on the car when it left the factory.

Check out our range of original accessories
Enter the model of your car and discover our range of Fiat original accessories.

Locate your nearest Fiat dealer
Do you have questions about our conditions? Discover your nearest Fiat dealer and book an appointment.