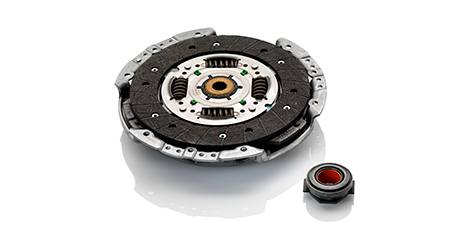 CLUTCH
The clutch is a transmission organ positioned between the engine and the gearbox that lets you engage gears and stay put when stationary.
Once activated, it momentarily interrupts transfer of motion from the drive shaft to the drive wheels thus making it possible to change gears. The clutch system consists of three components: the thrust bearing, the disc and the pressure plate that work together to get one end result: your car's acceleration or deceleration according to the gear engaged.
The "one-two" is now just a distant memory
Changing gears changes with the times
Previously, cars were not equipped with synchronisers. That's why a double clutch from the French débrayer, to disengage, was necessary when you wanted to change gears. Commonly called "double clutching", this driving technique, when perfectly executed, let especially refined drivers to shift gears without hitting the clutch pedal. These days cars are synchronised so "double clutching" has finally disappeared.
Setting out uphill has never been easier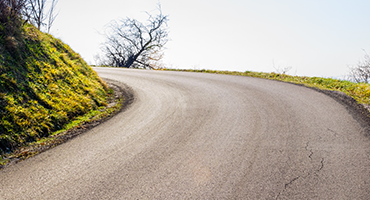 The right time to have an extra gear
Nearly all cars today are equipped with the Hill Holder, this is a device fitted to help maneuvering on an incline safer.
How? A vehicle with its engine running stops on hills, without needing to hold the brake pedal down or engage the handbrake. While you slow down, just press on the brake and clutch at the same time. When the car is stopped, the Hill Holder system allows you the time to take your foot off the brake, engage gear and start back off, accelerating and gradually releasing the clutch.
There is one gear worth two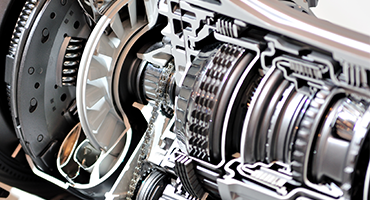 Double clutch double comfort
The TCT, Twin Clutch Transmission, gear is an innovative automatic transmission with dry double clutch that lets you select and engage the next gear while the previous one is still engaged. The results? Driving comfort and a clearly better sporty feeling than those offering conventional automatic gears. The advantages? Greater gear change speed, the possibility of selecting between manual or automatic and practically zero loss of power. Moreover, thanks to the Start&Stop system, fuel consumption is reduced by 10% with respect to traditional hydraulic automatic gear.
Taking care of your clutch is worth it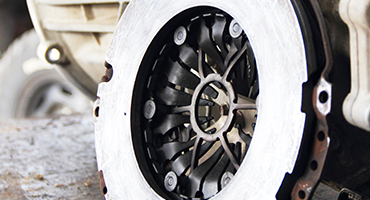 For effective prevention, a few small ideas to help
Replacing your clutch is a highly complicated operation. By following a few tips, you can prevent or at least delay its replacement. For example, if leaving the car running for a long time, don't leave the gear engaged. Also, when accelerating, stopped in traffic or at a traffic light, do not engage the clutch. Please note if you do need to replace your clutch, it's better to change all four of the functioning components in the kit for your car to perform to the manufacturer's standards.

Gearbox resistance
If you feel the clutch is disengaged or the gearbox itself resists your action, we advise you to check the entire system as soon as possible at an Authorised Dealer..

Harder pedal
If you feel the clutch is harder than usual or it takes longer than normal to press it all the way down, your vehicle needs checking at a local Authorised dealer immediately.

Engine slipping
When setting off or when in maximum torque, the engine's rpms increase but the speed doesn't increase in proportion. If this occurs, please visit your local Authorised Dealer.

Juddering forward
When the clutch "pulls", the car starts to judder. Remember this component can start to show signs of wear after just 37,000 m because it depends a great deal on the way you drive.

Noise in the gearbox
One common consequence of the clutch system wearing is a loud noise that manifests while driving, in both minimum and maximum torque. This noise can become persistent over time

Strong vibrations
Clutch pedal vibrations are due to flywheel wear, even when it doesn't show signs of it. Always replace it with a clutch kit, to ensure you don't compromise the lifespan of a new clutch.

Check out our range of original accessories
Enter the model of your car and discover our range of Fiat original accessories.

Locate your nearest Fiat dealer
Do you have questions about our conditions? Discover your nearest Fiat dealer and book an appointment.